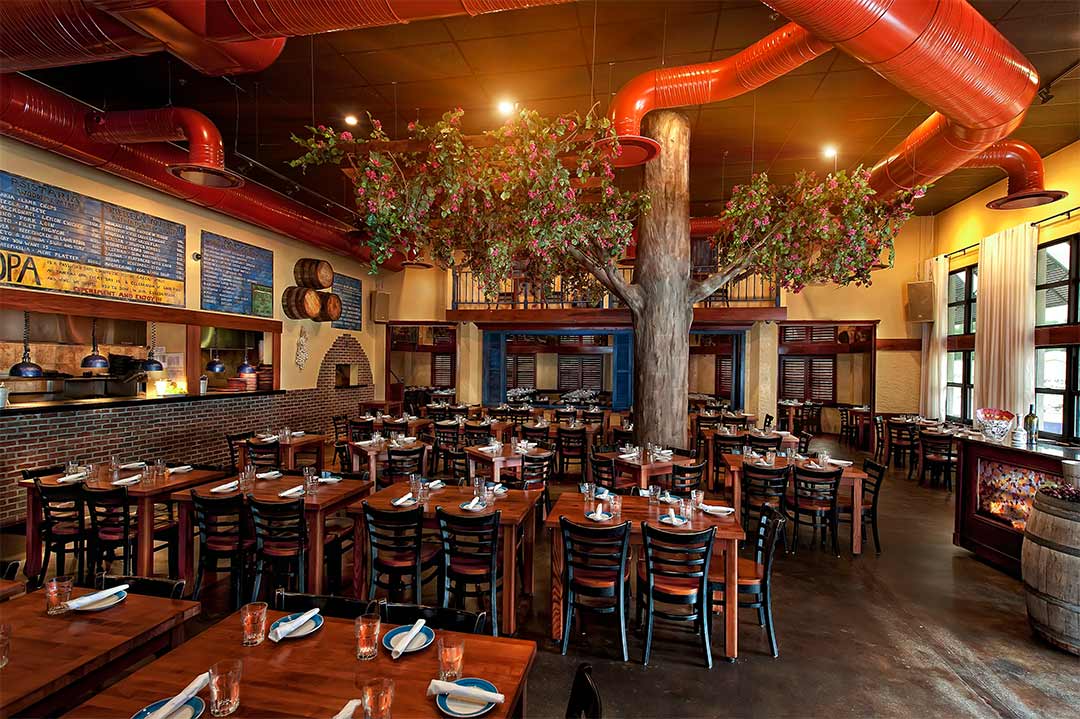 Our Restaurant
We're known for our tasty Greek cuisine, as well as authentic Zorba and belly dancing nightly. We're a great option for Christmas Eve dinner in Orlando and other holiday dining because we're right here in Pointe Orlando.
Open regular hours
Entertainment starts 7pm
Full menu available
Family style menu for 4 or more available: $39 per person plus tax & gratuity
Closed on Christmas Day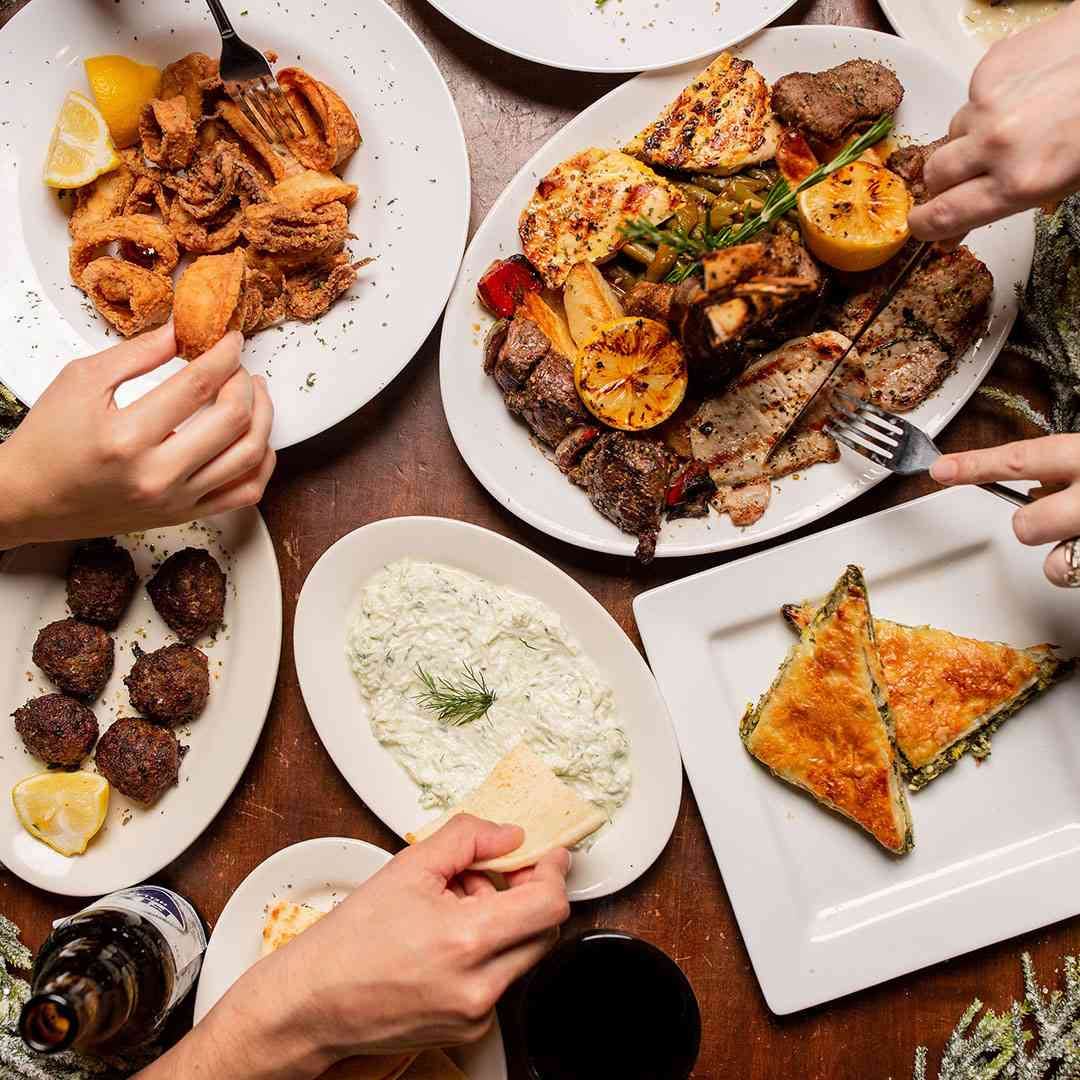 The Food
If you'd like to celebrate the holidays in Mediterranean style, come to our Christmas Eve dinner in Orlando. At Taverna Opa Orlando we import our cheese, olives, and fine cooking oils directly from Greece.
We're known year-round for our fresh seafood delivered daily, award-winning lamb chops, and of course our salads and other dishes. Yet, for Christmas Eve we're preparing a special family style Greek feast for you and your loved ones –
First course:
Tzatziki
Hummus
Dolmades
Horiatiki
Second course:
Third course:
Meat Platter with Chicken Kebob, Beef Kebob, Oak-Grilled Pork Loin & Sliced Gyro
YiaYia's veggies
Lemon potatoes
Soft drinks included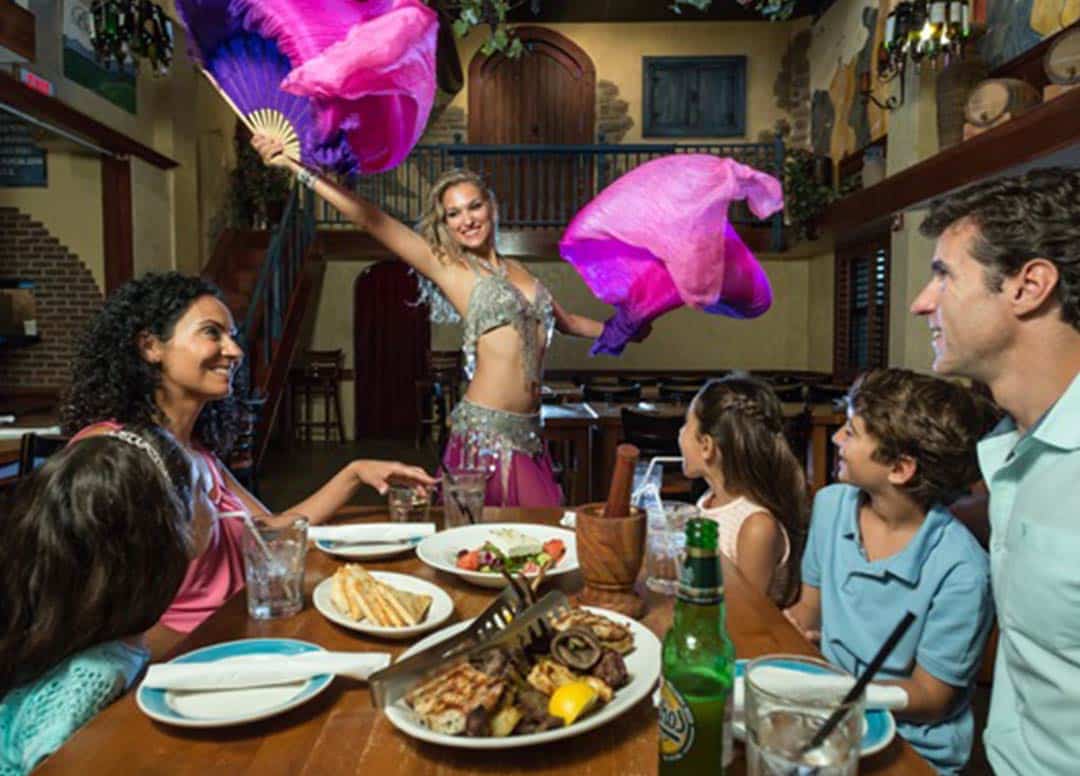 The Party
For the best Christmas Eve dinner in Orlando, make your reservation now. Have a Mediterranean holiday feast while you watch professional belly dancers perform – There's plenty of excitement for all ages.
Enjoy Florida's best Greek food and authentic live entertainment with your family and friends for an unforgettable holiday experience.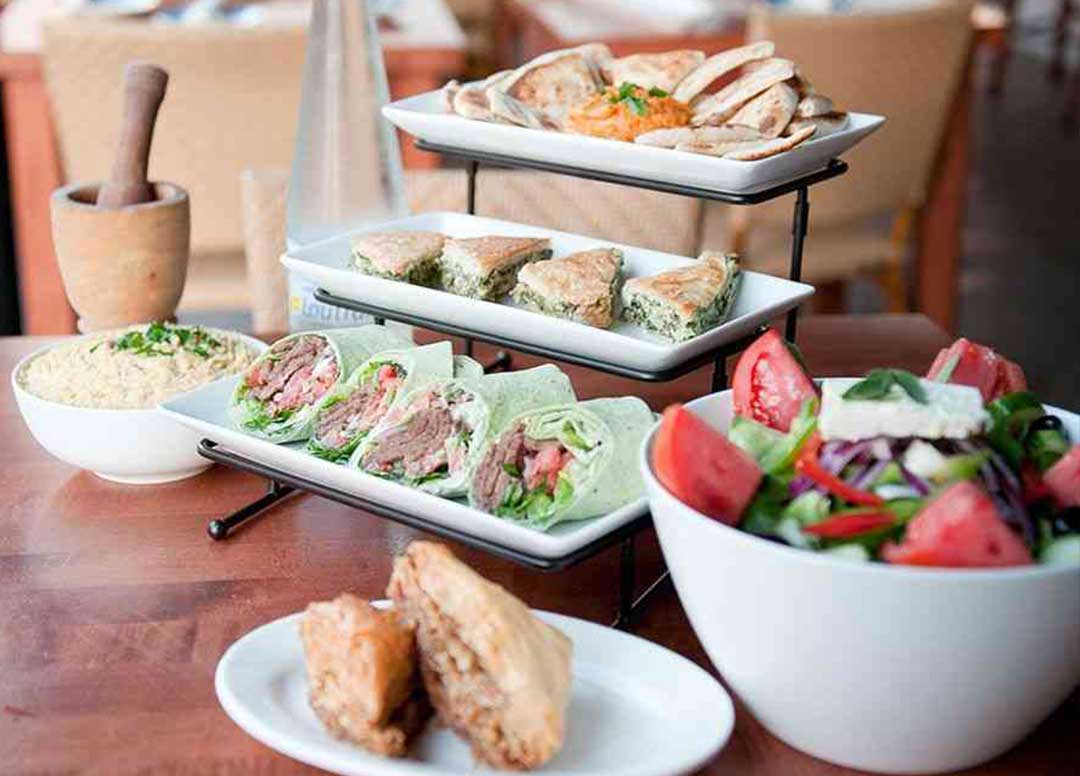 Christmas Catering in Orlando FL
We're known for the speed of our takeout and delivery orders year-round. Even if you need to stay at home for the holidays, you can still feast on Greek cuisine for Christmas dinner or holiday parties. Just contact us for easy Christmas catering in Orlando FL.
Want more than Greek food?
Frequently Asked Questions
Every year we're asked a few questions about dining out during the holiday season here in Orlando. When it comes to Greek food, we have all the answers.
Since our city is a popular tourist destination during the holiday season, you'll need to make reservations early if you want to eat out on Christmas Eve in Orlando. Both of our restaurants – Opa Orlando and Kavas Tacos – are popular with visitors and local customers alike.
It's best to contact your favorite restaurant on or about November 30th for reservations. That way you can make sure of being served during the holiday.
Our community is popular year-round with tourists and local residents. During the wintertime, snowbirds flock here in large numbers.
So, that means Orlando is busy enough to be exciting in the holiday season, but not too busy. There's plenty of good services available here, especially in our restaurants.
If you're looking for memorable holiday dining on a budget, just make your reservation at Opa Orlando for Greek food or Kavas Tacos for Mexican cuisine. We're proud to offer Florida's best value for Christmas Eve specials.