Celebrate Easter at Taverna Opa in Orlando
Celebrate Easter in Orlando with extra dishes and offers on April 9 & 16
Reservations
Easter Dinner
Taverna Opa is known year-round as Orlando's best Greek restaurant, yet our Easter brunch and Easter dinners are even better. It's truly a special event because we celebrate Easter in Orlando with extra dishes and offers that would make the Easter bunny hop with joy.
Easter symbolizes rebirth. Come celebrate this important event with our authentic Middle Eastern cuisine and a meal straight from the Holy Land. For unforgettable memories, book your Easter lunch or dinner reservations now.
Easter at Taverna Opa – Easter Sunday –  April 9
On Easter, we're open during our regular hours. We'll have traditional Greek entertainment and belly dancing beginning at 7 p.m.
Enjoy a free glass of house wine with the purchase of a lamb entree!
Greek Easter at Taverna Opa – April 16
Likewise, Greek Easter we're open during regular hours, with traditional entertainment and belly dancing beginning at 7.p.m.
All the above, plus we also have tsougrisma red eggs available in limited quantities for the most authentic Greek Easter in Orlando or anywhere else in Central Florida!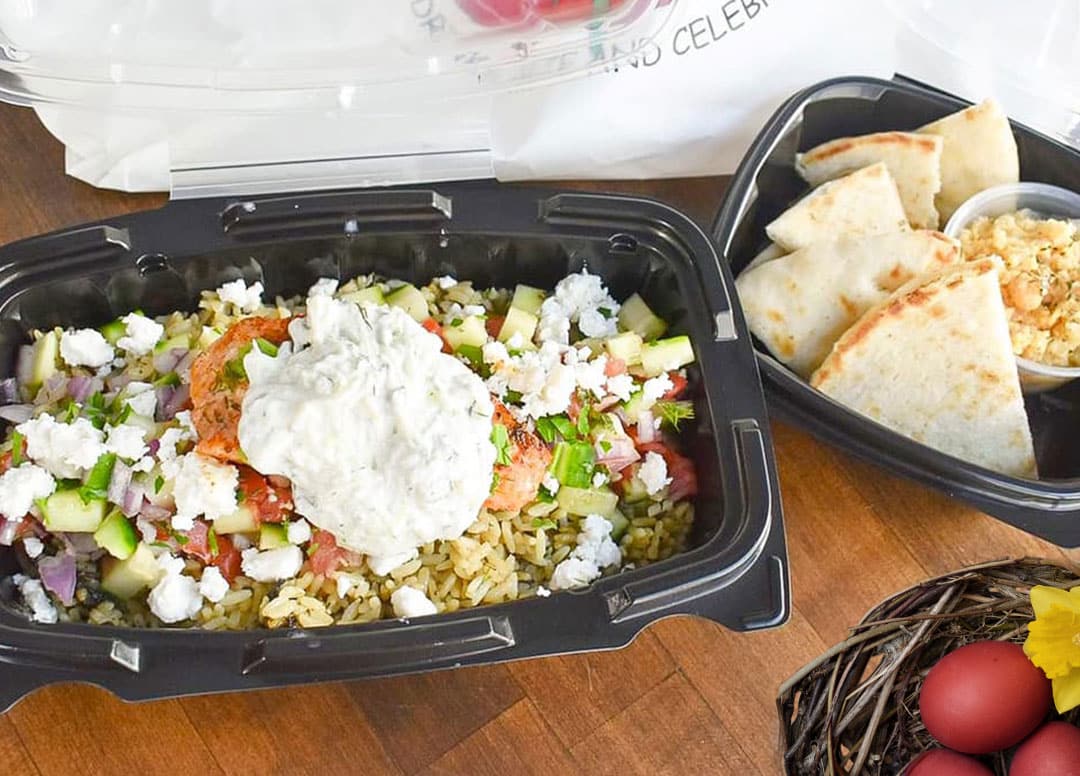 Want to celebrate Easter at home? Order takeout from Taverna Opa!
Easter in Orlando and throughout Central Florida is a popular occasion for dining in restaurants. But the best strategy is to avoid those Easter dinner crowds at restaurants, and instead eat Greek carryout food in the comfort of your own home.
If you're planning to spend this important day at home with loved ones, and you want to avoid those outside distractions, then just order a delicious takeout Easter meal. That way, you can enjoy a peaceful Easter dinner shared privately among family and friends.
Q&A
The best choice for Easter in Orlando is Taverna Opa, Central Florida's most authentic Greek restaurant. As you reflect on the importance of this special day of rebirth, you'll probably think about eating something other than ho-hum fast food.
Why choose an ordinary meal for your loved ones on this special day? Instead, you can enjoy a Mediterranean feast that you'll never forget. Or, if you like Mexican cuisine, then try our sister restaurant Kavas Tacos instead.
Since Easter is truly a special event, it isn't the right time for burgers, fries, and other ordinary dishes. Instead, you should choose a meal that's far above ordinary – such as Greek food and Middle Eastern cuisine. That's the best way to celebrate Easter in Orlando.