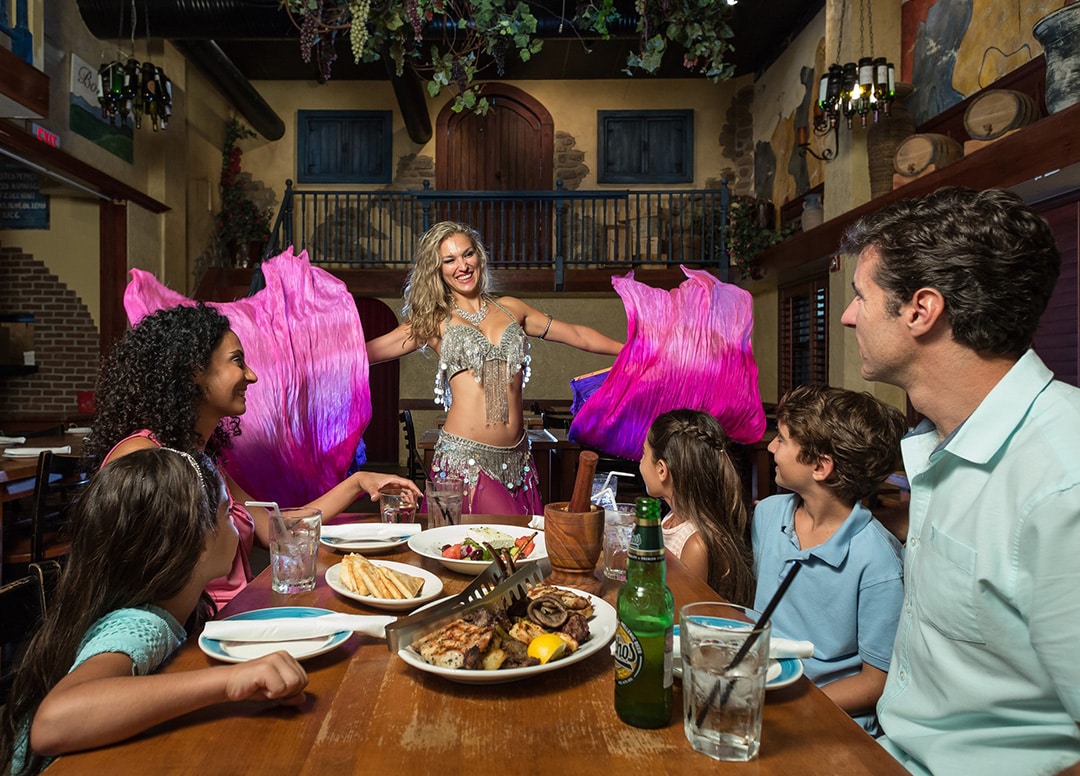 Fathers Day Lunch and Dinner at Taverna Opa Orlando
After a hard life spent taking good care of you and others, Dad deserves a special treat. When it's Father's Day in Orlando, the best way to honor him is with a Greek feast that he'll remember long after other celebrations are forgotten. Looking for that special touch to let Dad know how important he is?
Come to our Father's Day brunch here in Orlando and we'll make his day the occasion of a lifetime.
Father's Day at Taverna Opa – Sunday, June 18, 2023
Open 11am to 10pm
Dad eats lunch FREE with a family-style menu for 4 or more from 11am to 3pm
Belly dancing entertainment beginning at 6pm
Best Dining for Dads in Orlando
Instead of settling for an ordinary Fathers Day restaurant experience, choose something exotic and memorable – like Greek cuisine. Men always enjoy a unique event, especially when there's belly dancing involved – and delicious food is important too.
Ready for the celebration of a lifetime? Bring him to Taverna Opa to enjoy the best dining for Dads anywhere in Central FL.
Dad eats lunch free with a family-style menu for 4 or more from 11am to 3pm
We're known for having the best Greek food in Central FL, including our delicious seafood prepared daily. Yet, on Father's Day in Orlando, we go even further.
This year, we're cooking up a special Greek feast to celebrate the accomplishments of fathers throughout the community. Here in the Orlando area, there's plenty to celebrate.
Bring him here for our traditional Mediterranean cuisine plus much more, including special favorites for fathers!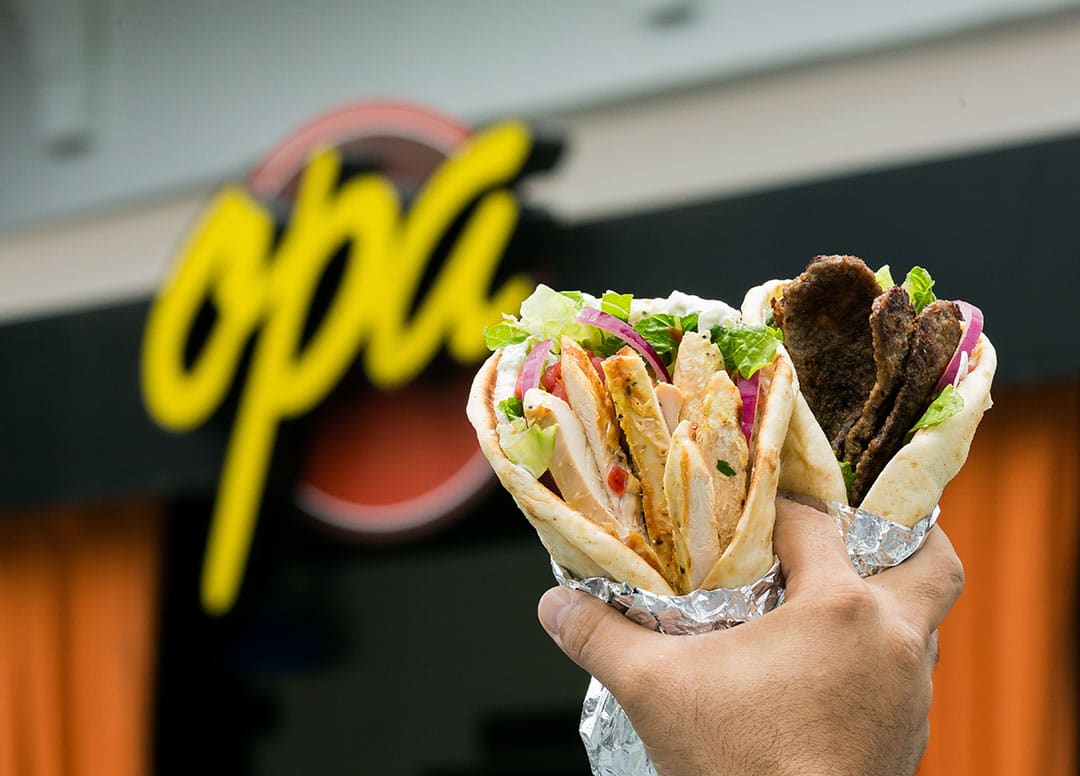 Father's Day To-Go
If you'd like to avoid the crowds and enjoy a great meal with Dad, then just order Greek food carryout for a Fathers Day to-go. That way, you can focus on spending quality time with Dad on his special day.
The easy solution is to order Greek food to-go for carryout. That way, you can enjoy a delicious meal at home with loved ones.
Q&A
The best way to celebrate is by giving him a once-in-a-lifetime special experience. After being burdened by the needs of children for so long, he deserves a great celebration.
The traditional practice here in Orlando is to surprise fathers by treating them to a unique Fathers Day restaurant experience. The Greek cuisine here at Taverna Opa is an excellent choice – Exotic Mediterranean cuisine, and entertainment in the form of professional belly dancing.
Here in Orlando, you'll have plenty to do. Beyond our community's reputation as a center of technology and digital design, Orange County FL is also a hub for industries like ag tech, aerospace, and aviation.
Tourism is our main attraction. During the daytime, take your old man for a tour of Universal Studios, or you could visit Full Sail University, or the UCF College of Arts & Humanities.
Of course, the Orlando area is also known as the theme park capital of the world, so you can take Dad to visit:
Universal Orlando

SeaWorld

Walt Disney World

Fun Spot America

LegoLand
There are also many other interesting places to explore with Dad during the day. In the afternoon we're serving Fathers Day Brunch, and in the evening we'll have Orlando's best Fathers Day Dinner.