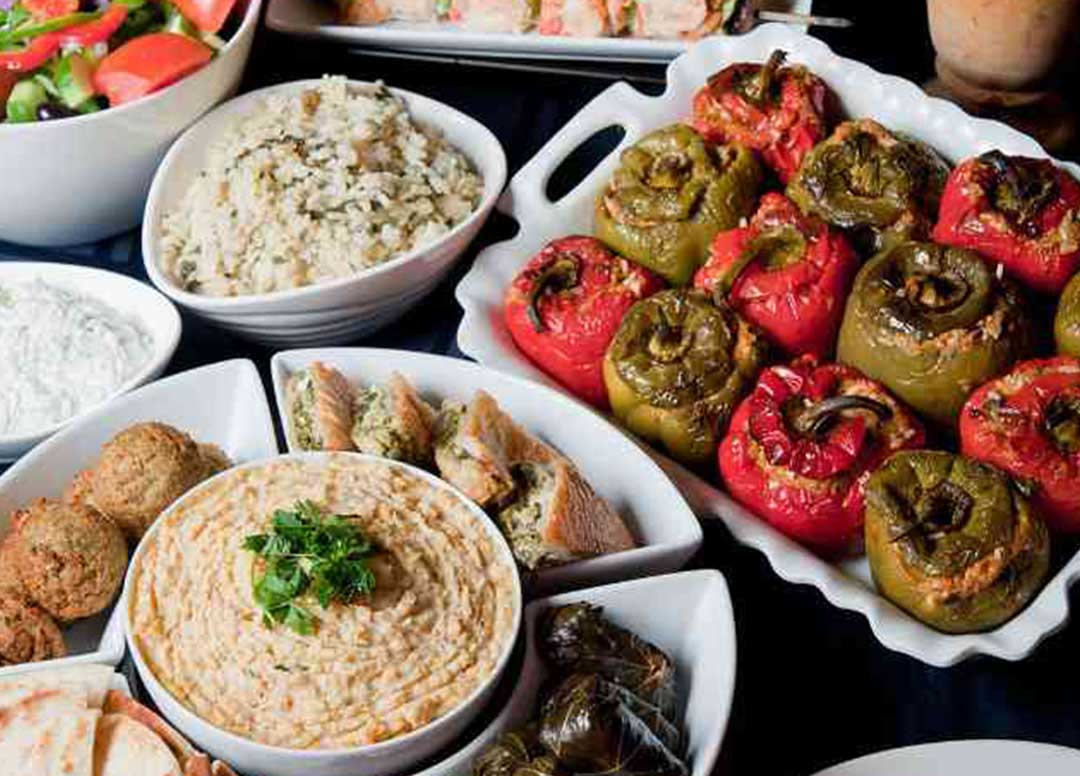 Corporate Party Venue At Opa Orlando
If you're ready to add a little flavor to your next corporate event, it's time to go Greek at Taverna Opa. We'll add plenty of Mediterranean flavor to your meal, and provide a little extra spice for the entire event. When it comes to corporate party venues, there's simply no better option in Orlando. Experience great food, great service and a great atmosphere, while enjoying our ideal location on International Drive near the Orange County Convention Center.
Sit back and enjoy a taste of Greece, with a mouth-watering menu featuring seafood, chicken, steak, and vegetable dishes with homemade hummus, tzatziki and saganaki flamed at your tableside. Just don't get too comfortable, because you'll soon be partying Greek style and dancing on the tables alongside our exceptional belly dancers.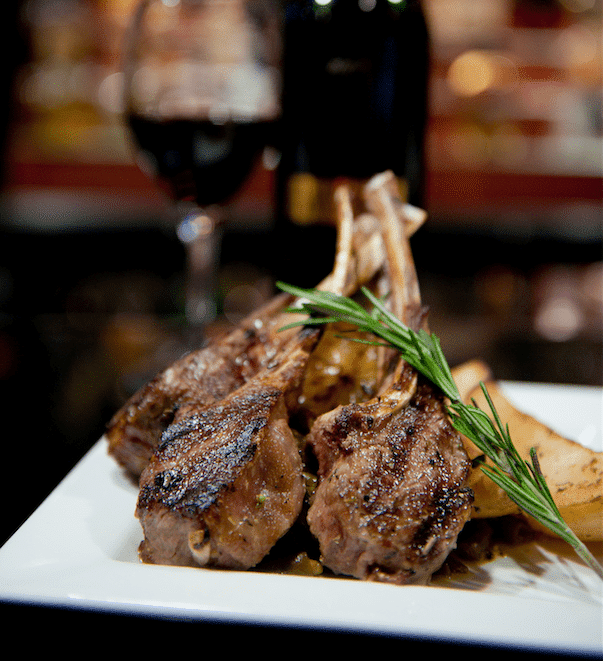 Have A Memorable Corporate Party At Opa Orlando
Specializing in team building and corporate parties, Taverna Opa offers a unique Greek experience for your guests. Our extraordinary culinary team will create and customize a special menu to match your needs and budget. Our service team will ensure your event goes as smoothly and effortlessly as possible. And our entertainers will create a lively and fun-filled atmosphere that will make lasting memories.
Company parties
Business meetings
Team building
Private event
Special event
Networking event
Holiday party
Client events
Cocktail receptions
Corporate functions
With 5,500-square-feet of event space, Taverna Opa is the perfect venue for any corporate events or corporate parties. We also offer private space, dining rooms, and event spaces fully equipped with audio/visual capabilities and spacious seating. We even offer an in-house DJ, and bar packages in addition to live entertainment. Our location on International Drive also gives your guests easy access to many nearby activities and attractions, plus Orlando's famed theme parks like Disney World, SeaWorld Orlando or Universal Studios.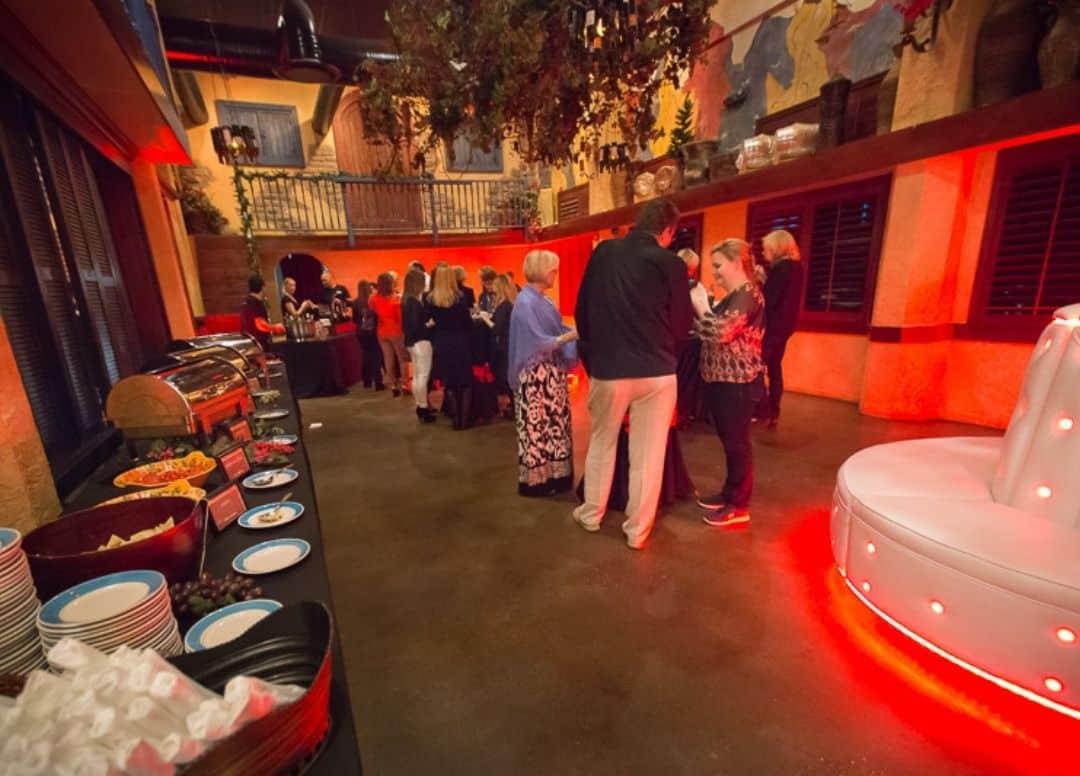 Our Corporate Party Venue
Bring your corporate party or business event to life – Greek style – at Taverna Opa! We are uniquely set up to turn all types of events, corporate parties and business meetings into memorable events. Let our expert event planners help determine the venue options you need while creating the perfect, flexible space. From small conferences to larger events and functions, our team is prepared to deliver fabulous food, spectacular service and one-of-a-kind entertainment to ensure your guests walk away wowed.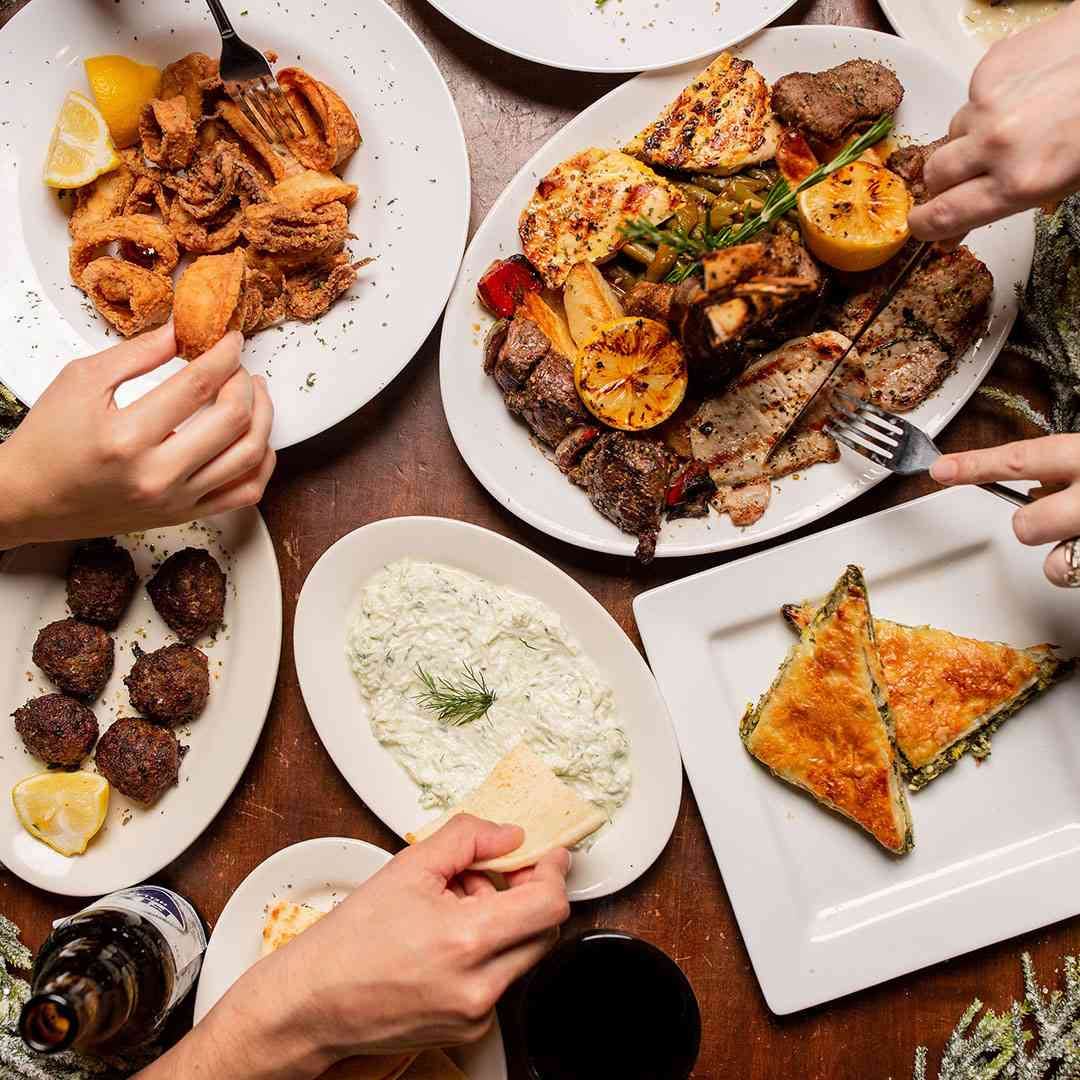 Host Your Next Corporate Party At The Best Venue In Orlando
Taverna Opa ranks at the top of the charts for best corporate meeting venues and most festive corporate holiday party venues. Discover our energetic atmosphere with a Greek flair, our delicious dining options and savory menu, top-notch service and desire to create memorable events.
To learn more about hosting a corporate event at Taverna Opa, just give us a call at 407-351-8660 today. Our team will be happy to help you create the ultimate party with a Greek and Mediterranean menu that will be enjoyed by all.
Q&As
Got a question?
Booking a corporate event or holiday party at Taverna Opa starts with a simple phone call at 407-351-8660. Let us know what you're looking for and our experienced team of event planners will assist you with all the details and work with your budget to create the perfect space and most delicious menu. Leave the stress and details to us and book your corporate event today.
Lots of venues will host a corporate party, but only Taverna Opa can turn your corporate event into a full-fledged Greek party. From exquisite Greek specialties and Mediterranean dishes to a vibrant atmosphere and lively belly dancers, Taverna Opa is Central Florida's most memorable event venue location!