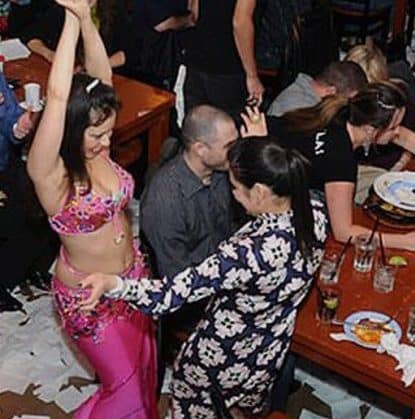 Go Greek to your bachelorette party at Taverna Opa
Someone's getting married? Now's the time for one last party to celebrate the single life.
A bachelorette party is a sure sign of impending marriage and the beginning of many new responsibilities. But here at Taverna Opa, your friends can "go Greek" and stay single forever – or at least for one more round of delicious food and drinks.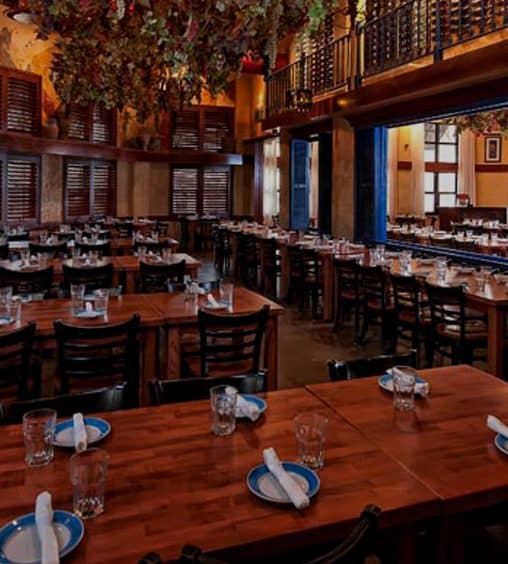 The bachelorette party venue at Taverna Opa in Orlando
Bachelorette parties are best when they're exciting events with great food and entertainment. Taverna Opa is the best place for any celebration, especially bachelor parties. That's because Greek cuisine adds plenty of excitement to the party, especially when it's hosted in our private party room here in Orlando.
We offer plenty of dining options, including traditional Greek and Mediterranean dishes. We also serve award-winning new creations developed in our own kitchens. Your guests will remember the delicious food here long after the happy couple says "I do."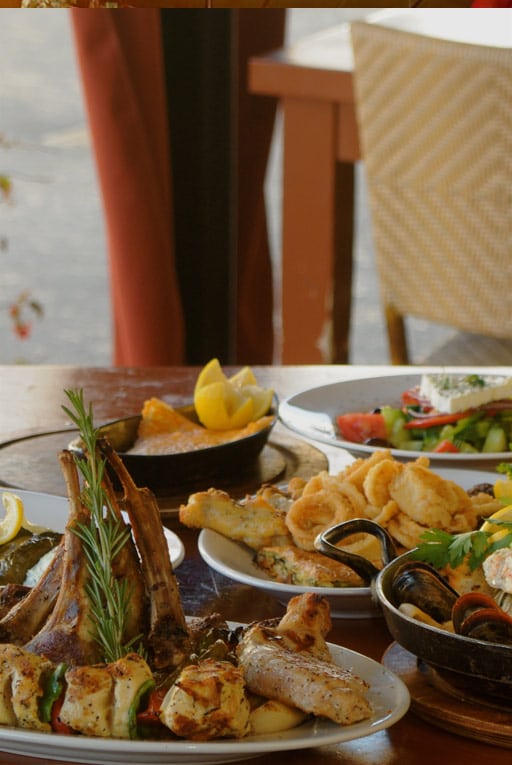 The food & drinks
Our dishes are all delicious and affordable. That's how we create a unique experience that guests remember long into the future.
Taverna Opa Orlando is known across Central FL for its award-winning quality. That's because we use the best ingredients, including imported cooking oils and cheeses.
We're especially known for serving the freshest seafood, delivered each day. Feast on our traditional Greek party favorites, and wash everything down with special drinks and beverages.
Tzatziki Greek strained yogurt
Lamb ribs and lamb sliders
Keftedes Greek meatballs
Kebobs
Hummus
Oak-grilled chicken wings
Octopus and calamari
Spanakopita
Horiatiki
Dolmades
Drinks
Santorini Mule
Mediterranean Gin & Tonic
Orlando Mango
Black Salt Paloma
Athenian Old Fashioned
Greek Jalapeño
Mykonos Dream
Never on Sunday
Stuffed Kalamata Olive
The Lucky Jewel
Baklava Coquito
RumChata
Greek Kamikazetini
Daphne of Patras
Sangria pitchers …. Red cabernet and white chardonnay
Cocktail pitchers … Choice of Mojito, Margarita, or Long Island Iced Tea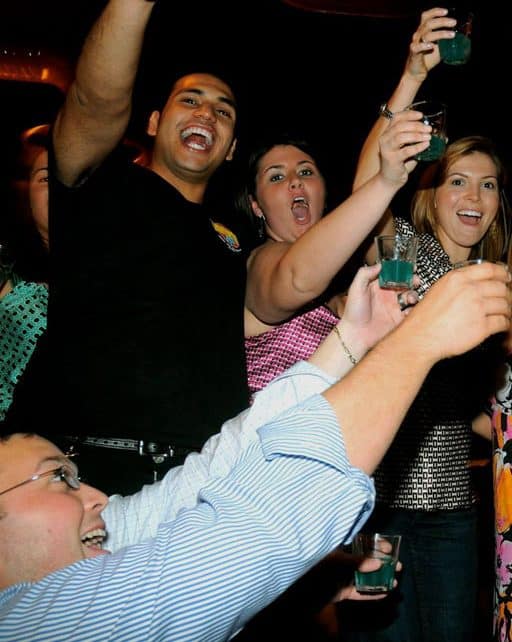 The party can last as long as you wish
After a wedding, lifestyles can quickly change. Budgeting becomes much more important.
It's better to party now than wait until it's too late – That's why we offer Orlando's best value in event venues. In fact, the bachelor parties here are so fun and affordable that your guests might wish they could be married again… and again.
Have an unforgettable bachelorette party at Taverna Opa
Here in Orlando, Taverna Opa is the best choice when you're looking for space to host a bachelorette party or any other "girls' night out." Before marriage, a lady always deserves one more wild night while she's waiting to tie that knot. We'll make sure this occasion is truly a special event for her and everyone else.
Q&As
Got a question?
Our private room is the best party venue in Central FL. We have plenty of tasty dishes, and they're affordable too.
Just contact us and let us know your planned date, and how many guests you're expecting. We'll take care of the details.
Choose from our wide selection of Greek and Mediterranean favorites, and we'll do the rest. Be sure to plan far ahead, especially when your celebration is scheduled for a holiday.
The entertainment options include live music, authentic belly dancing, recorded music, or any other presentation you wish. Since we host these parties in our private party room, there's no worry about interruptions.
Belly dancing is one of our most popular entertainment options for bachelor parties. Of course, bachelorette parties often feature similar excitement.
Most important, we'll handle all the details, so you and the guests can focus on celebrating the single life before it ends.
Yes. Celebrating the end of a single life is one of our most important milestones.
This is an event that's meant to be shared privately among friends and family. That's why our private party room is the ideal place – You won't be interrupted by outside distractions.