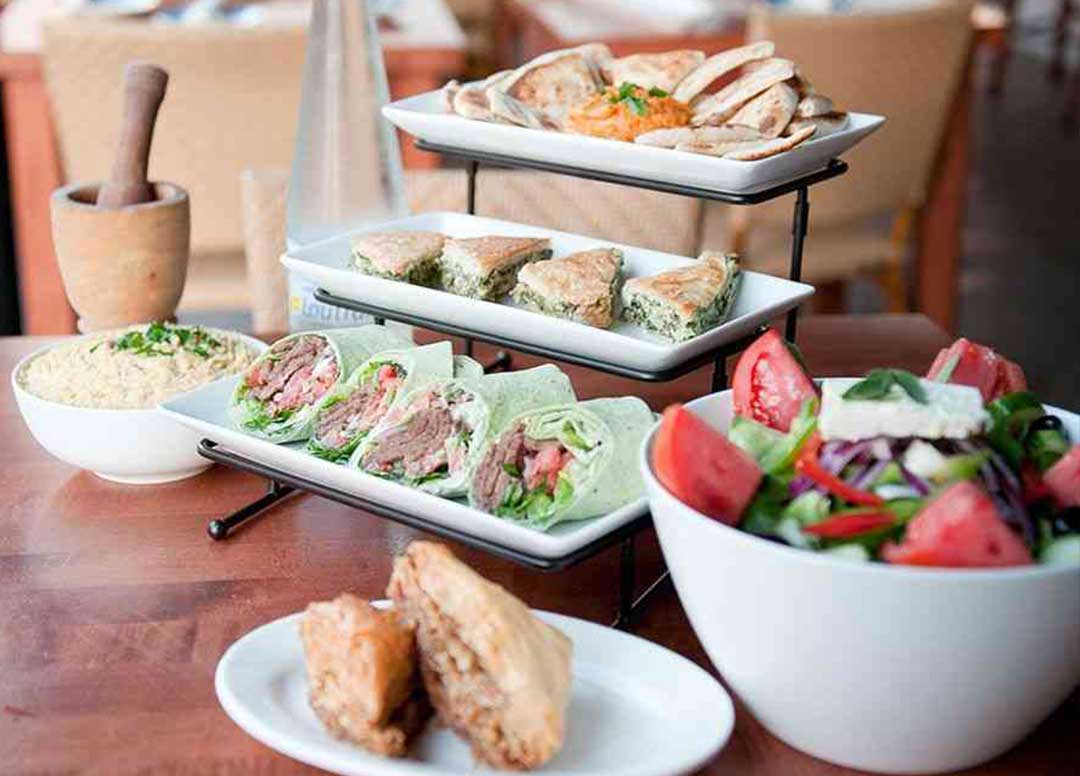 Corporate Caterers in Orlando
Ready to mix business with pleasure? For the best corporate event catering in Central FL, try Opa Orlando.
Our Mediterranean cuisine brings an exotic taste to any meal, and we offer delicious Greek food to make your occasion truly memorable. There's no reason for your team to leave the office for lunch – We can bring it to you right now!
Orlando's best corporate caterers
Beyond catered lunches for local offices, we also provide full restaurant catering in Orlando for:
Weddings

Family reunions

Birthdays
Retirements and award celebrations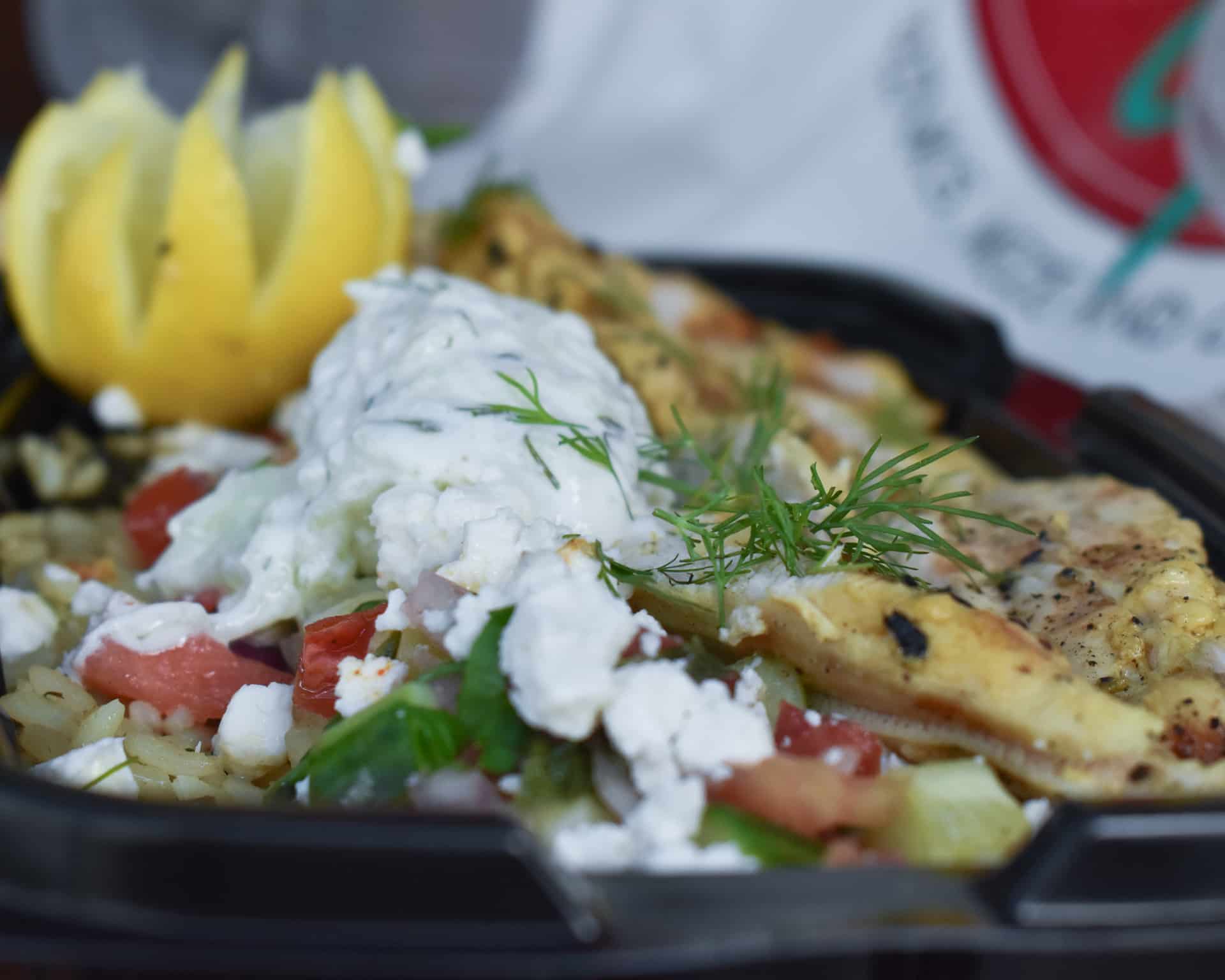 Corporate & event catering services in Orlando
When you're hosting a corporate event, it's important to make sure everyone has a great time. Choose a memorable meal such as Greek cuisine.
Most importantly, remember that the quality of the restaurant catering services will determine the success of your event. Our professional corporate event catering team can cook, deliver, set up and serve a delicious Greek feast that brings excitement to any business meeting or celebration.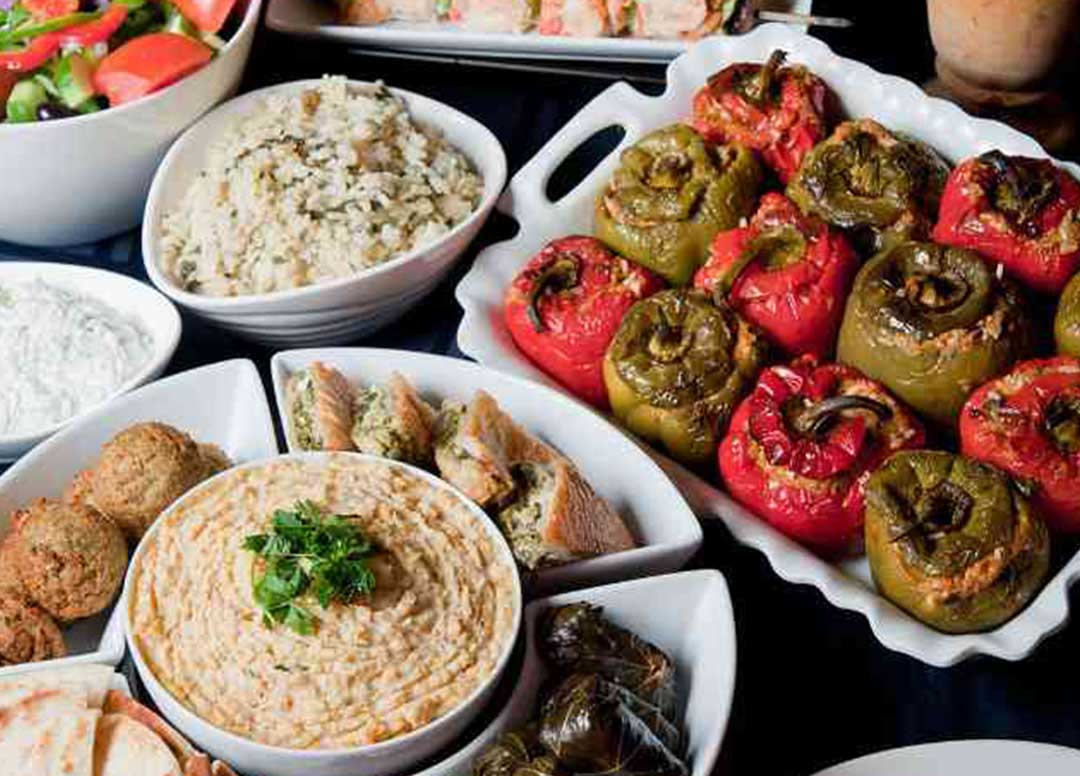 Company gatherings & executive meetings
Want to treat your people well? Instead of eating catered office lunches with the same ho-hum pizza, burgers, and chicken, show more "lunchtime leadership" by calling for Greek catering.
Try something new for your next executive meeting. When you're planning for company gatherings or business lunches anywhere in the Orlando area, just contact us.
Holiday parties & themed events
Is there an interesting business party or event on the way? Make it even more fun with our corporate catering menu!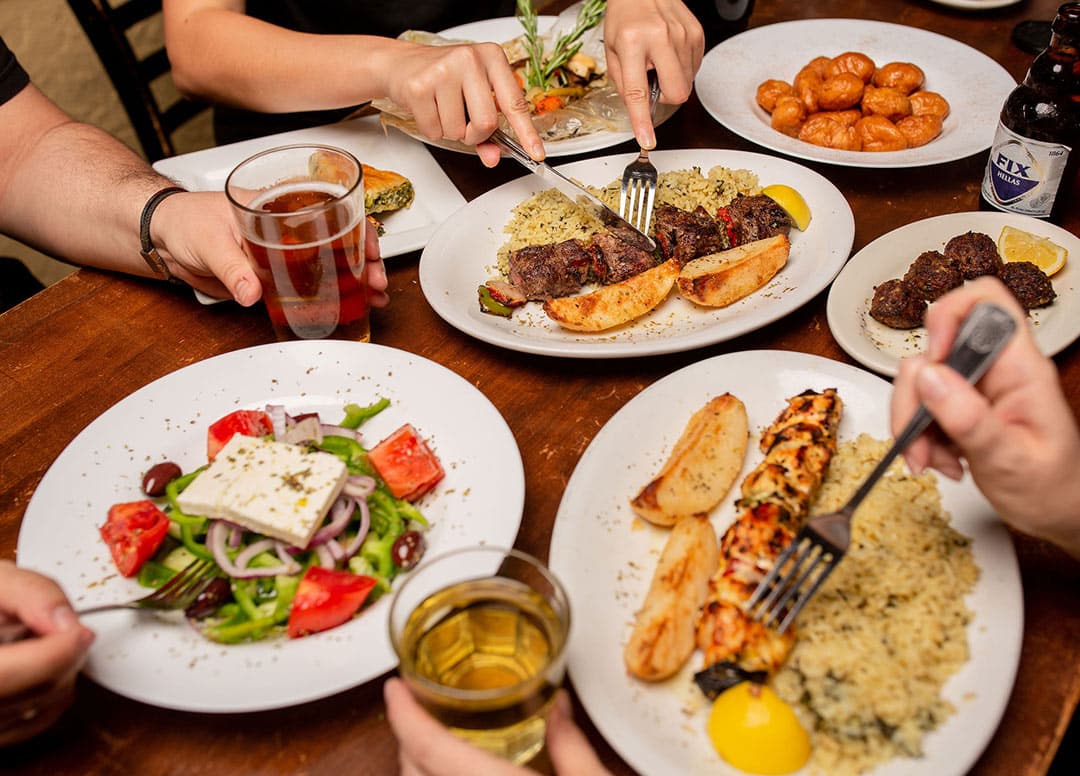 Business training classes & lunches
Whenever you're hosting training classes or work-groups, we can help. Just let us know the date, time, and number of hungry participants. We'll prepare, set up and serve a tasty Greek feast to ensure your class is successful – as well as delicious.
Office catering you can work with
If you're managing a business, there are plenty of logistical details to keep you busy. That's why it's best to work with a professional Orlando catering team like ours.
You can have peace of mind – All your guests will remain focused on the business at hand, while everyone enjoys a great meal.
Frequently Asked Questions
Here in Orlando catering is the best choice for weddings, birthdays, parties, and all special events. Below are a few questions that we're often asked about catering services in Florida.
Corporate catering, sometimes called a "business lunch," means having food prepared and delivered. It's a way to unlock maximum value from hungry people in the workplace. Business catering services also include corporate events such as promotion celebrations, sales contests, and retirement parties.
Anytime you're planning to host a business lunch, training session, or corporate celebration, just contact us. Let us know the date, time, and number of attendees, and we'll handle all the details. Our expert Orlando catering services team will prepare, deliver, and serve an unforgettable Greek feast for your guests.
Corporate catering can bring "magic" results. Here's a secret for business success: Once everyone is well-fed after sharing a Greek feast, it's easy to resolve issues and finalize deals.
Even more importantly, catering is good for your team. In any business community, the best measure of credibility is how an organization treats its people, whether they're clients, staff, or outside contractors. Treat your team well by rewarding them with a delicious business lunch.
First impressions matter – Business owners and managers tend to associate quality-of-presentation with quality-of-organization. That's how a good corporate caterer in Orlando can make any business meeting or corporate lunch successful.