Christmas Catering In Orlando
Τry delicious Greek catering for a Christmas you'll always remember!
SEE OUR MENU
The best holiday catering in Orlando, FL
Now that the holiday season is here, you're planning ahead for a busy schedule of Christmas dinners and New Years Eve parties. Who has enough bandwidth to handle more cooking?!?
Now's the time to rely on the best holiday caterers in Orlando. With a single phone call, you can treat family and friends to a Greek and Mediterranean feast.
Here at Opa Orlando, our professional caterers can prepare and serve delicious Greek food for your next Christmas party or New Years Eve dinner. We also offer delivery and take out orders.
Christmas catering lets you focus on spending quality time with friends and family while enjoying a feast – without slaving in the kitchen, or squeezing into a crowded restaurant. Just be sure to plan ahead by making reservations now.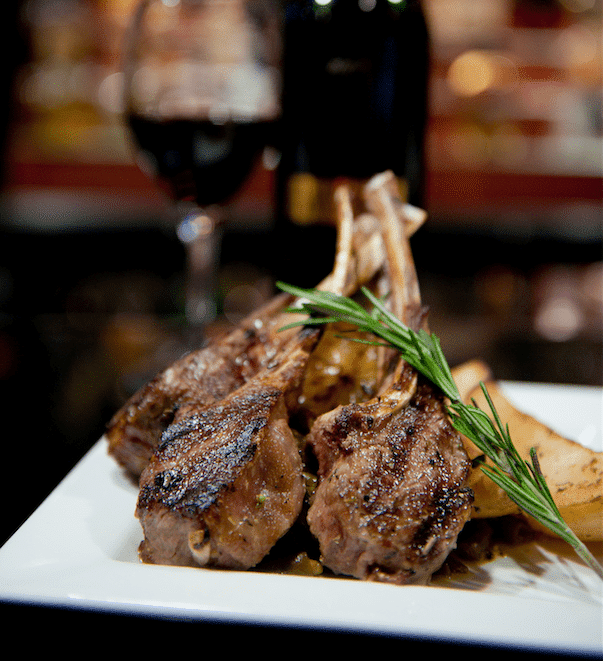 Our catering menu
Try Greek cuisine for a unique catered dining experience. We're known for our classic and traditional Mediterranean food as well as award-winning new dishes.
Lamb
Tzatziki
Hummus
Calamari
Spanakopita
Keftedes
Dolmades
Horiatiki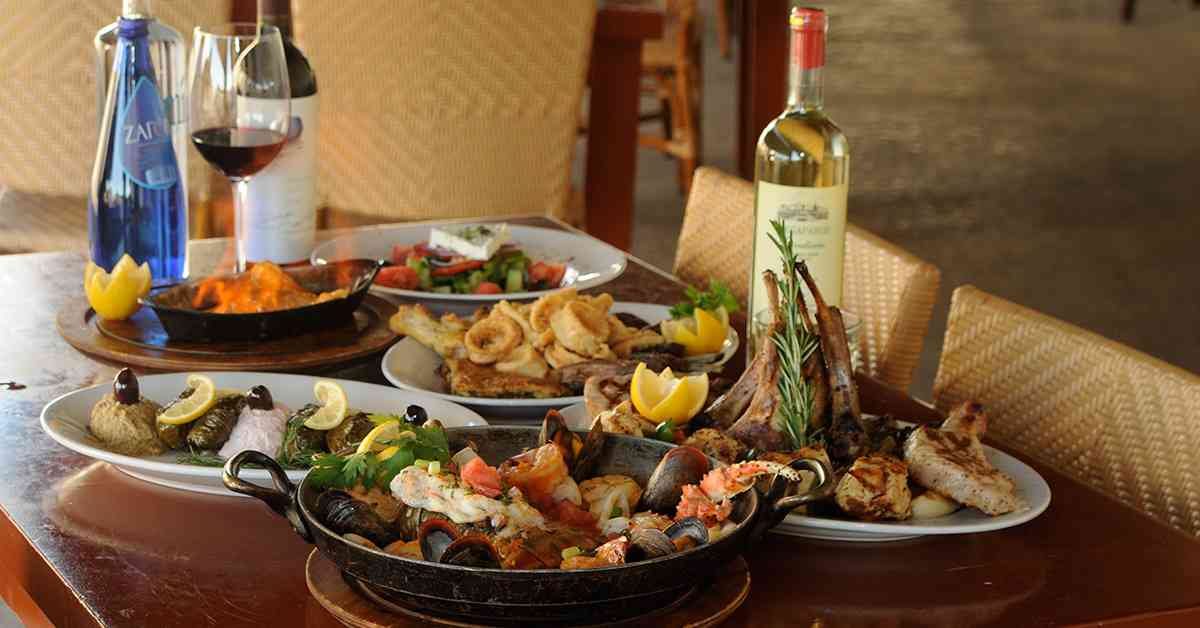 Have a great Christmas party with Opa Orlando catering
When family and friends are visiting, it's hard to focus on cooking. Instead of burning up your quality time in the kitchen, just order Greek food.
Opa Orlando's chefs and professional caterers can prepare and serve amazing dishes to as many guests as you wish. Relax and enjoy the feast!
Best of all, we can deliver, set up a buffet, and serve your guests anywhere in Central FL. Plan ahead by contacting us now.
FAQs
As Orlando's favorite Greek restaurant, we're often asked about planning for special occasions in Central Florida. Here are the most common questions about Christmas dinners and New Years parties.
Since the holiday season is so hectic, the best way to host your family and friends is by getting someone else to feed them. That's right – Instead of trying to cook everything at home, just contact us.
Ready for a truly memorable holiday party? We'll prepare and serve a delicious Greek and Mediterranean feast, so you can focus on the special occasion.
During this season, our take out, delivery, and catered meals let you make the most of precious time with family and friends, especially when they're visiting from far away.
Likewise, holiday catering is also the best solution for corporate meetings, office Christmas parties, and other special events. That's because serving delicious food is the easiest way to keep the entire team working when their thoughts are elsewhere.
Our Orlando caterers are is especially popular around the end of each year. That's because everyone wants a unique dining experience to help them celebrate and remember the season.
When you're planning ahead for Christmas and New Years celebrations, it's important to choose a truly special meal. Avoid the same dull menu items at home that you've already eaten year-round.
Now's the time to try something memorable – Treat your guests to a catered Greek feast they'll remember forever.
Another important consideration is the cost of feeding the guests. Fortunately, Mediterranean food is well-known for being delicious as well as affordable. You'll enjoy the best of both worlds – Great food and fair pricing.
Our favorite foods are healthy as well as delicious. Like other types of Mediterranean cuisine, Greek dishes are known for being especially heart-healthy.
In fact, certain Greek islands are being studied because of their inhabitants' longevity – In some communities, more than one-third of the population lives for an average of at least 90 years!
It's because our favorite foods rely on healthy ingredients like olive oil, fresh seafood, lean meat, and plenty of vegetables. For example, here at Opa Orlando, we use authentic ingredients, including imported oils and cheeses.
Also, Greek food tends to emphasize baking rather than frying. Best of all, our favorite classic dishes rely on herb seasonings instead of fatty sauces. That's why this cuisine is so popular worldwide – and also the reason why our restaurant is the leader in Christmas catering in Orlando.