Orlando's Best Greek Catering
For a truly memorable event, try our Greek food catering service
See our menu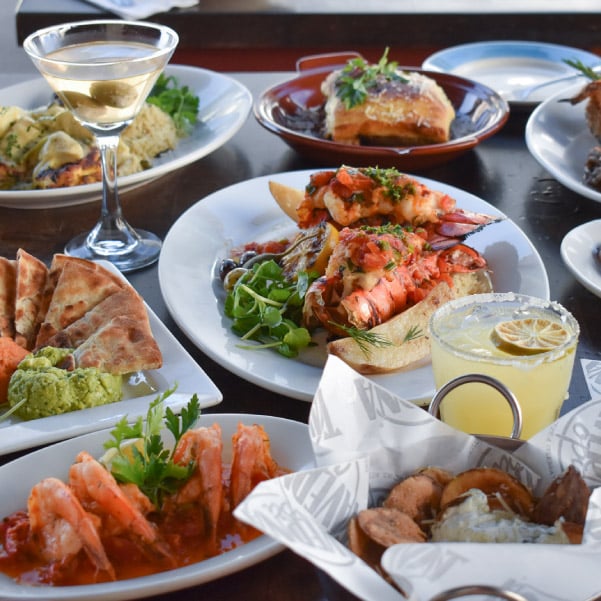 Greek catering for every occasion
Planning for a party in Orlando​? Try Greek food from Taverna Opa. We're Central Florida's favorite choice for Mediterranean cuisine for any special event. Whether you're looking forward to a wedding, birthday, bachelorette party, or baby shower, we can help. We'll prepare, deliver, and serve a delicious meal that your guests will never forget.
Weddings
Business meetings
Kids parties
Birthdays
Corporate events
Anniversaries
Baby showers
Gender reveals
Bachelorette parties
Wine pairings
Retirement parties
Our catering menu features tasty traditional favorites such as tzatziki, kebobs, gyros, and lots more. Most importantly, we prepare all dishes using authentic, imported oil and cheese. And, we offer Central Florida's freshest seafood daily.
Want a truly special Mediterranean feast for your wedding reception? Just contact our professional caterers for Orlando's favorite party catering services.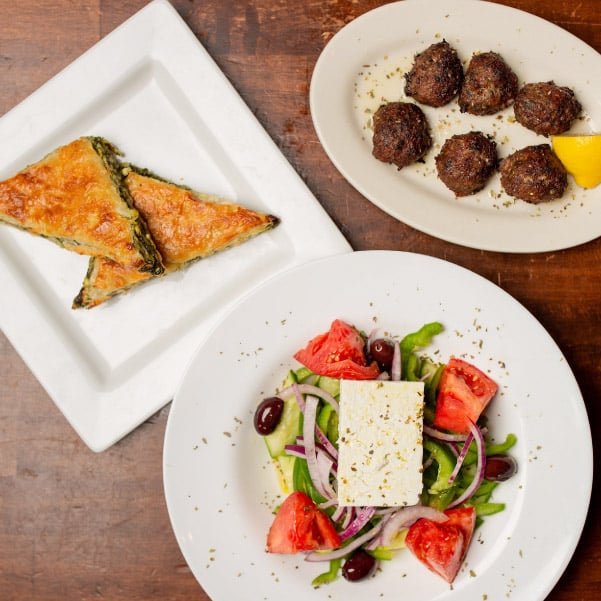 Our Greek food menu
When it comes to great catering in Orlando, we've cracked the code for Greek cuisine. In addition to our award-winning new dishes, your guests will enjoy these traditional, tasty Mediterranean dishes.
Lamb ribs and lamb sliders
Keftedes Greek meatballs
Tzatziki Greek strained yogurt
Octopus and calamari
Oak-grilled chicken wings
Spanakopita
Hummus
Dolmades
Make your next food event legendary
Let's face the fact that most restaurant food is boring and bland, even when it's prepared and served by professional caterers. It's difficult to remember the experience afterward. But what can you do in order to make your next food event legendary?
Now's the time to choose Greek catering. This way, your guests will enjoy a truly memorable meal to highlight the occasion. Great food served by a professional catering company is the best way to make any ordinary celebration super special.
Whether you're planning for a wedding, birthday party, baby shower, bachelorette party, or any other once-in-a-lifetime celebration, Mediterranean cuisine is the best choice. Your guests will remember this occasion forever.
Greek food catering lets you treat the guests to a delicious meal with great service, all at affordable catering prices. Make your next food event legendary by contacting us now for our catering menu options.
Q&As
Got a question?
Greek catering is popular because it offers so many delicious and healthy choices. Like all other varieties of Mediterranean food, Greek dishes are well known as being exceptionally heart-healthy.
In fact, scientific researchers studying human longevity have discovered that the diets of inhabitants on certain Greek islands are helping those communities to live especially long lives. It's worth noting that such studies have shown that over one-third of those island residents live for an average of over ninety years. That's an impressive lifespan, and it explains why there are so many popular Greek dishes.
All of the most popular Mediterranean favorites share some common ingredients: Olive oil, lean meat, fresh seafood, and of course lots of vegetables. For instance, here at Opa Orlando, our chefs use only authentic, top-quality imported cheeses and olive oils.
Just as importantly, the most popular catered Greek food relies on baking instead of frying. And, our favorite dishes are seasoned with herbs instead of the salty, fatty sauces used in other types of cooking. With that said, here's a shortlist of our most popular Greek dishes:
Tzatziki Greek strained yogurt
Lamb ribs and lamb sliders
Octopus and calamari
Keftedes Greek meatballs
Spanakopita
Hummus
Oak-grilled chicken wings
Dolmades
When you order a Greek feast, you're in for an unforgettable treat. Expect a wide selection of tasty treats that makes any special event truly memorable. Mediterranean cuisine is the best way to ensure that guests will remember your special occasion long after it's over.
When you choose Opa Orlando's professional catering service, we start by confirming the date for your upcoming special event, as well as the number of guests you're expecting. We'll show you all of our delicious menu options, and there are plenty to choose from.
Whenever you're hosting a corporate lunch, birthday party, wedding, or any other celebration, our expert Orlando caterers will prepare, deliver and serve a mouth-watering feast that becomes the highlight of any party. Most importantly, the meals served by our professional catering team are affordable.